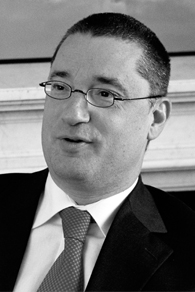 Lawyer at the Paris bar
Skills and areas of intervention
Business Law
Bank right
Financial law
Criminal Law
Law of the press
Pierre-Yves COUTURIER joined the Paris Bar in 1994. He was subsequently appointed as a Partner at the firm of Jeantet. He is active in most areas of business law, banking and finance law and press law. Specialist in business litigation, banking and economic criminal law (fraud, abuse of corporate assets, money laundering, corruption) applied to the corporate world and to regulated professions (auditors, scholarships ...).
Having developed specific competences in the counseling, assistance and defense of legal persons, executives and executives of numerous French or foreign groups, whether listed or not. But also in the pre-litigation management of files and the strategy applied to civil or criminal proceedings.
It provides customized training in criminal procedure (arrest, search, seizure, police custody ...), police investigations (judicial requisitions, requests for information, testimony, interrogations ...) and judicial investigation d A file (indictment, hearings, confrontations, expert opinions ...).
Active participant in conferences, in particular for Magistrates of the Judiciary (training of the Iraqi Magistrates within the framework of the EUROJUST-LEX program set up by the European Commission to re-establish the rule of law in Iraq). Counsel for the International Criminal Tribunal for the former Yugoslavia (T.P.I.Y) and Rwanda.
He has also intervened in leading trials (ELF, FESTINA) or to assist the Judge of Freedom and Detention (JLD) before the Parliamentary Commission of Inquiry of the Outreau case. He is a member of the International Association of Penal Law (A.I.D.P.), the Association of Business Advocates (ACE) and former auditor of the Graduate Studies for Economic Development (CHEDE) 6th class, 2009.
Contact
adresse e-mail : pycouturier@23bosquet.com
Tél. : +33(1) 40 62 63 20
Fax : +33(1) 40 62 93 00