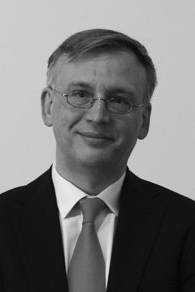 Lawyer at the Paris bar
Secretary of the Bar Association of Paris in 2002
Skills and areas of intervention 
Contentious and commercial law
Criminal law of business affairs
Law on the press
Philippe GONZALEZ de GASPARD, a former khâgneux and a graduate of the University of Paris II-Assas, holds a master's degree in private law (judicial careers), a postgraduate degree in philosophy of law, under the direction of Professor Stéphane RIALS and of a certificate of criminal sciences issued by the Institute of Criminology of PARIS.
After being sworn in 2001, he was elected secretary of the Bar Association of Paris in 2002.
After practicing as a lawyer with his father, a renowned penalist, then in a firm specializing in business law (banking law, factoring litigation and collective proceedings), Philippe GONZALEZ de GASPARD created in 2006 his own firm.
He is currently involved in commercial litigation, criminal law and press law.
Since 2004, he holds a certificate of specialization in criminal law issued by the Paris Bar Association.
He was a member of the Jury of the Institute of Judicial Studies of the University of Paris II - Assas (2003 to 2005) and published various articles in criminal law in specialized legal journals and in the national press, The Head of State.
Philippe GONZALEZ de GASPARD has participated in numerous high-profile trials (Francis Heaulme, Les Disparues de l'Yonne, the Angolagate trial, the pirated bank account of Sarkozy, the so-called SEMPAP case) and Recognized expertise in criminal law.
Contact
e-mail : philippegdeg@23bosquet.com
Tél. : +33(0)1 40 50 11 78 
Fax : +33(0)1 40 62 93 00