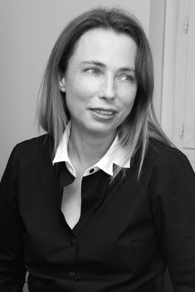 Lawyer at the Paris bar
Doctor in Law
Skills and areas of intervention
 Business law
 Corporate law
 Bank right
Financial law
Business Lawyer and Doctor in Law, Patricia Peloux joined the Paris Bar in 1993. She was able to reconcile the academic and professional world, developing its activity in the Paris Bar.
Associate Professor for many years (University of PARIS V), she teaches mainly in civil and corporate law. But also for the world of the company and professionals in the framework of training projects.
Holder of a PhD thesis ( "The abuse in the exercise of the right to terminate the contract") of private law, it now focuses its interventions in favor of corporate structures, and specifically with the Accompany in their development and external growth.
Since June 2015, director of the National Association for COVERAGE risks, RETIREMENT SAVINGS and (ANCHOR) (ALLIANZ partner).


Contact
e-mail : ppeloux@23bosquet.com
Tél. : +33(1) 40 62 63 20
Fax : +33(1) 40 62 93 00