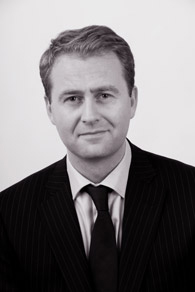 Lawyer at the Paris bar
Fields of expertise
Corporate law
Mergers and acquisitions, private equity, corporate restructuring
Banking and financial law 
News technologies
Labour law
His fields of expertise cover mainly banking and financial law (financing, banking and financial regulation, banking liability), corporate law (mergers and acquisitions, private equity, corporate restructuring), labour law and new technologies .
Laurent Verdes has previously been an in-house lawyer at Deutsche Bank (Jersey - UK), at the Special Affairs Department of the Comptoir des Entrepreneurs and then at the Legal Department of Natixis, International Department, before being a lawyer at the paris Bar since 2006 (law firms Jeantet Associés and Norden).
He holds a Master's degree in Business Law from Rennes 1 University and a DESS in Legal and Financial Engineering from the Rennes Institute of Management. He is a member of AIJA (International Association of Young Lawyers) and the Franco-Swedish Chamber of Commerce.
He is also Data Protection Officer.
Languages: French English German and Swedish
Articles

Contact
e-mail : lverdes@23bosquet.com
Tél. : +33(1) 40 62 63 26
Mobile : +33 (6) 08 24 37 90
Fax : +33(1) 40 62 93 00